Don't Miss: The Lancaster Bomber at 80 on Saturday 23 October 2021 at 7pm on Channel 4
Posted on
Are you a fan of the Lancaster Bomber?
Well, if you are, or you know of someone who is, there's a programme on Channel 4 on Saturday 23 October 2021 at 7pm called The Lancaster Bomber at 80.
Sir David Jason explores the role of this incredible aircraft which had a key role to play in defeating Nazi Germany.
After a turbulent start, when the plane was not liked at all by crews due to the number suffering engine failure, some changes were made to the aircraft. For example, the wingspan was extended so that four engines could be accommodated.
The factory where the planes were made were disguised to make the Luftwaffe think the factory was in fact farmland.
The courage of these crews was just awe-inspiring. The documentary explains that by the spring of 1944, they faced a near 1 in 10 chance of not coming home every time they took to the skies.
They flew in the Battle of Berlin, which lasted for five months.
After the war, things were different – instead of dropping bombs, the crews were dropping food down to the Dutch.
The programme talks to experts, enthusiasts and some of the veterans who actually flew in the Lancasters.
Flight Simulator Experiences – what is it like in a Lancaster Bomber?


If you want a feel for what a Lancaster Bomber is like, you could go for a Lancaster Bomber Flight Simulator experience. Into the Blue offers one (at the time of writing in Sussex), and they also have simulator experiences with Spitfires, Messerschmidts, Battle of Britain simulator experiences, and Tornadoes at various locations in the UK.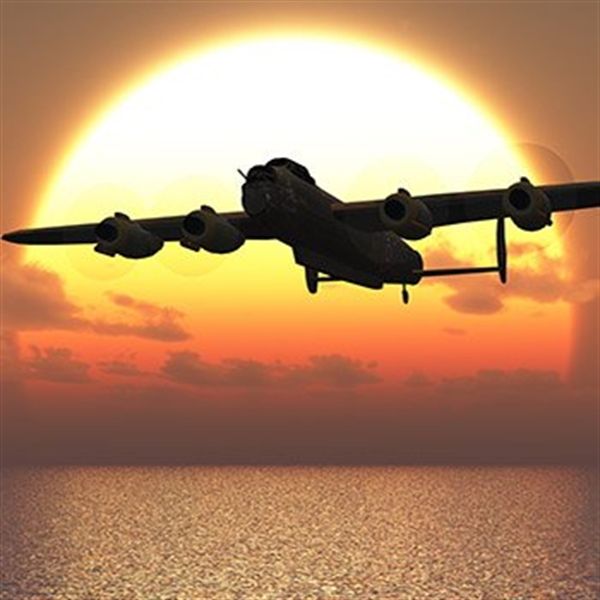 Into the Blue also got planes that you may be more familiar with such as Airbus A320, Boeing 737s, light aircraft and helicopters. Visit their full range of flight simulator experiences here.