For wildlife lovers, how about a membership to the Orangutan Foundation?
Posted on
If you're looking for a gift membership for a wildlife lover, how about giving them a membership to the Orangutan Foundation?
The week of 7 to 13 November is Orangutan Awareness Week, organised by the UK charity, the Orangutan Foundation.
The aim of the week is to raise awareness of the plight of orangutans and also of how you and I can help this wonderful animals, far away as they are.
What are the threats to orangutans?
Their habitat is being destroyed by our demand for palm oil, not aided by the expanding bio-fuel market. Orangutans and most of the biodiversity supported by tropical rainforests cannot co-exist with oil palm plantations. Illegal logging, forest fires and illegal mining are also destroying the rainforest. Fires kill and orphand displace many orangutans; they are caused by the dry debris from logging, the use of fire by palm oil companies and the El Nino effect which has caused longer than usual dry seasons.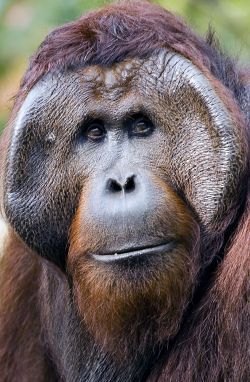 © Orangutan Foundation

Recent estimates suggest that there are less than 54,000 Bornean orangutans (pictured above) left

Give a Membership to the Orangutan Foundation and help orangutans
How is the Orangutan Foundation making a difference to orangutans?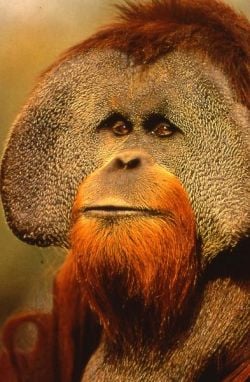 © Orangutan Foundation
It is estimated that there are 6,600 of the Sumatran species of orangutan left.
Memberships support this work, and you'll find there are a number of different memberships available, mostly for one year but also for lifetime. They start at £12 for Juniors, Students and Senior Citizens, and Family memberships and Individual Memberships are also available. There's lifetime memberships for Corporate and Individuals, too.

Join today and support the work the Orangutan Foundation is doing.